All orders processed and assembled by Edinburgh Beer Box.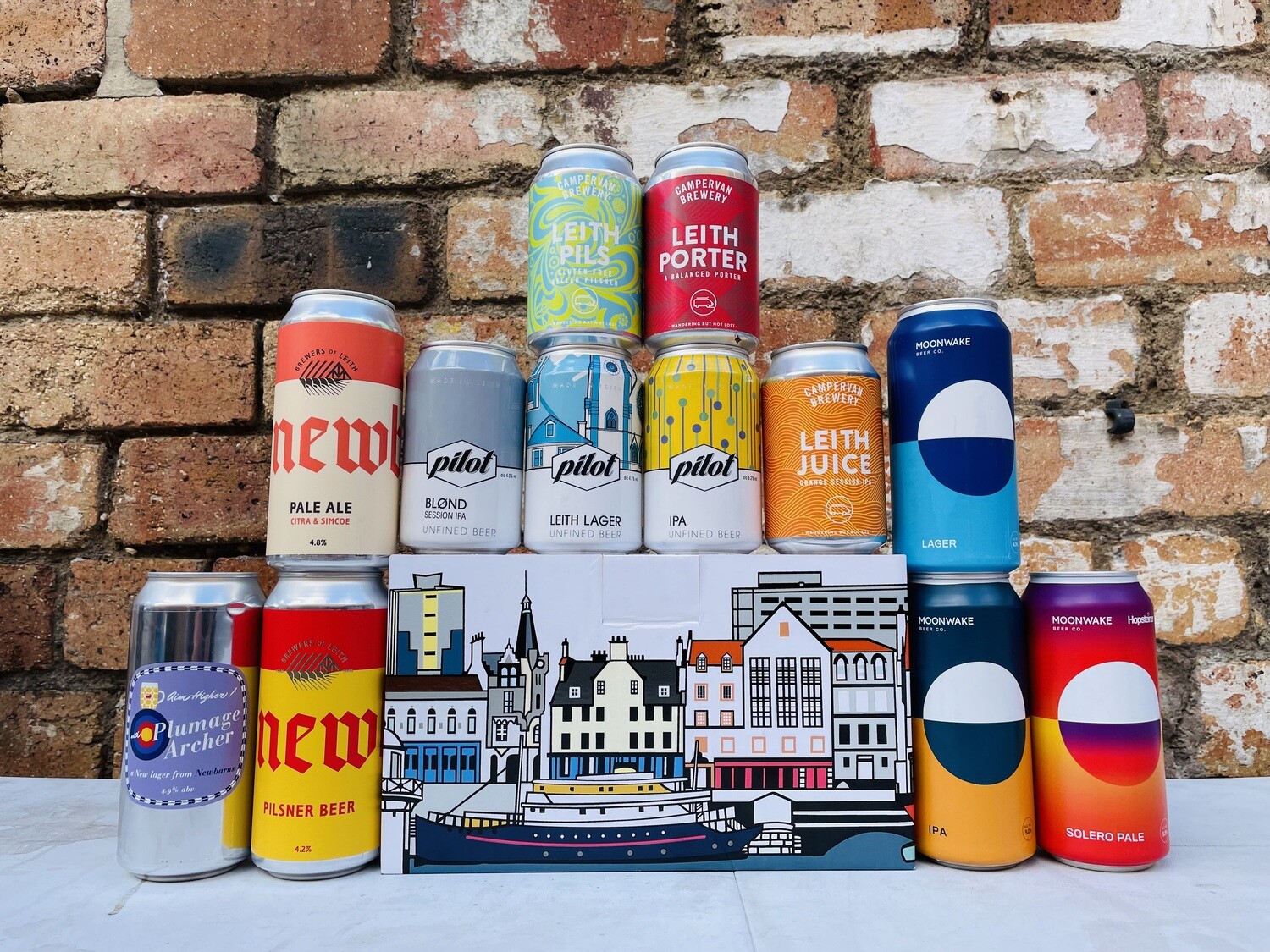 Leith Signature Beers
00146
Product Details
Every brewery has a couple of signature beers - recipes they've nailed. In other words, beers that pay the bills and allow them to experiment with hit-and-miss specials!
Here are 12 signature beers from Leith brewers: Pilot, Campervan, Newbarns and Moonwake.

Sending your box as a gift? You can include a message in the space to the right (NB invoices / receipts do not travel to recipients with the beers).
Here's the line up....
Pilot - Leith Lager, Blond Session IPA and IPA
Campervan - Leith Pils, Leith Juice and Leith Porter
Newbarns - Pils, Pale and their most up-to-date hopped lager (Plumage Archer)
Moonwake - Lager, Pale and IPA


Save this product for later