All orders processed and assembled by Edinburgh Beer Box.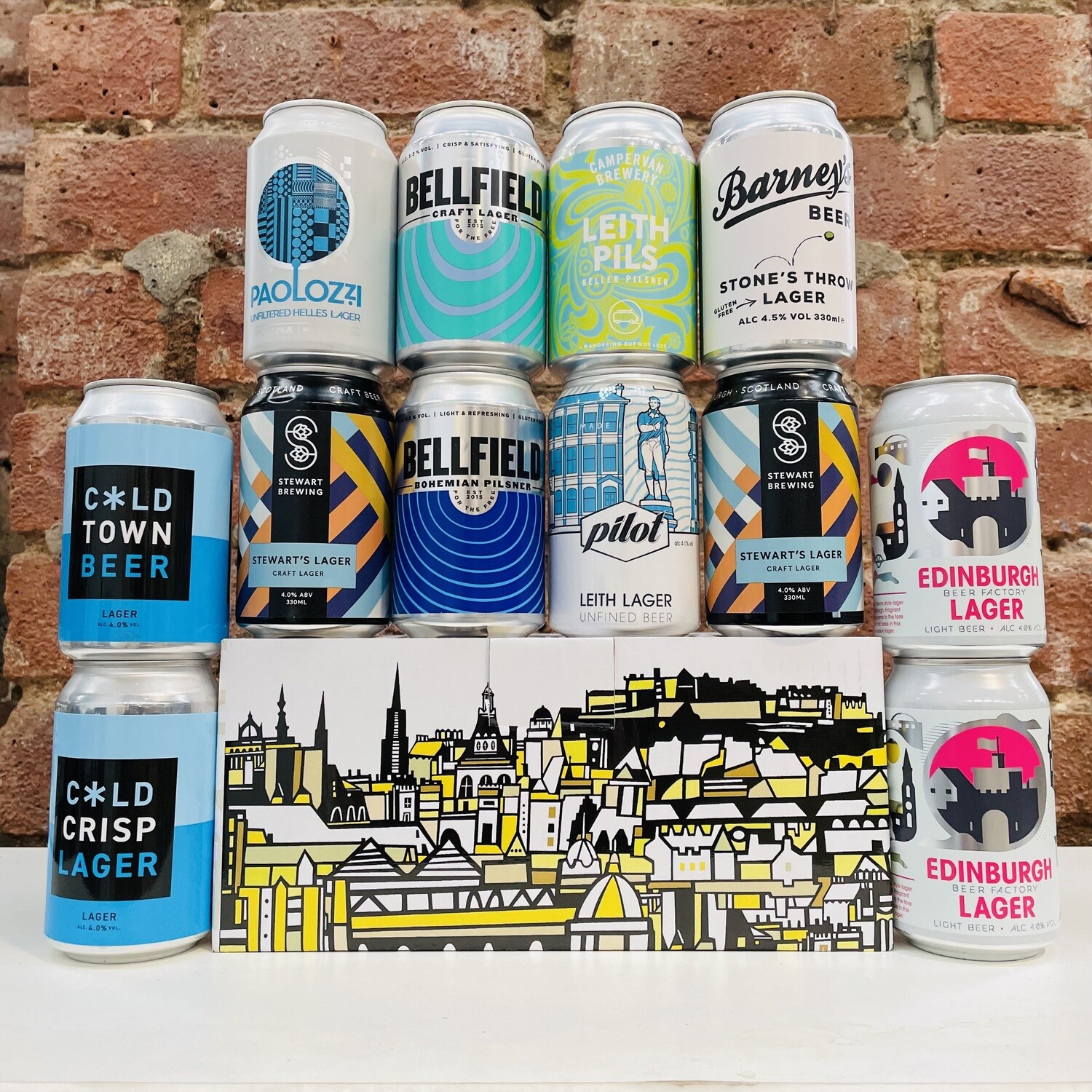 Edinburgh Craft Lagers x 12
003
Product Details
12 Mixed Edinburgh Craft Lagers.
Whether to enjoy with friends, or ship as a gift your beers will arrive in a beautifully Susie Wright designed Edinburgh Lager box. Should you be sending as a gift you can include a message by typing a note in the "gift note" area to the right.
The Lager Box Contains
2 x Edinburgh Beer Factory 4% Vienna style lagers.
1 x Barney's Stones Throw Lagers 4.5%
1 x Edinburgh Beer Factory Paolozzi Unfiltered 5.2% Helles Lager
1 x Bellfield's Craft Lager 5.2%
1 x Bellfield Bohemian Pilsner 4.5%
1 x Pilot Leith Lager 4.1%
2 x Cold Town 4% Lagers
1 x Campervan Leith Pils, a hoppy 4.8% pils
1 x Stewart Brewing Craft Lager 4%
Save this product for later