An experiment into the taste perception of beer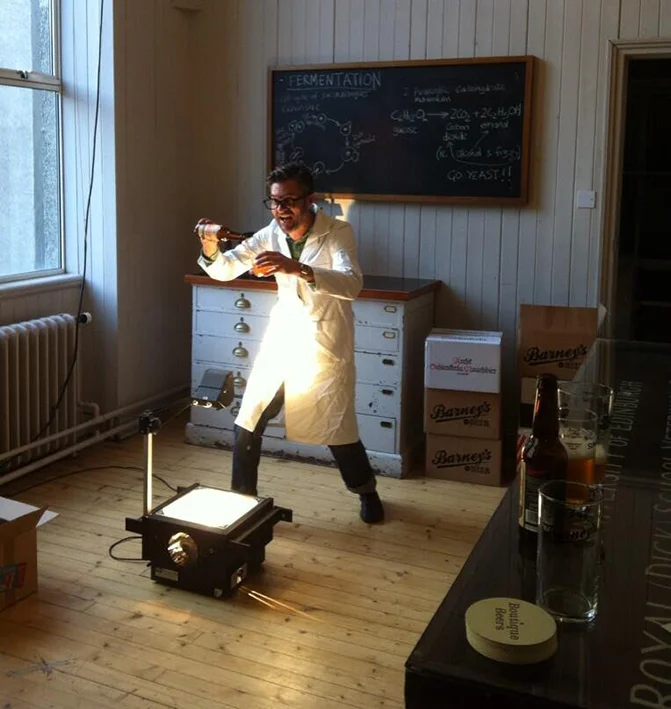 Edinburgh Science Festival experiment finds sight a significant influence on the taste perception of beer
An experiment into the taste perception of beer conducted at Edinburgh International Science Festival has found that visual stimuli can significantly affect how we perceive flavour.
The Science Festival teamed up with local Edinburgh microbrewery Barney's Beer, along with psychologists from Mountainview Learning and Prof Charles Spence from Oxford University to study how festival-goers tastes were influenced when shown two specially created beer labels – Genius Loki and Liquid Hop Chemistry. However, the tasters were unaware that the contents of the bottles were the same. The experiment was conducted at two events – the Science Festival Lates and at scientific farmers market SciMart
Overall, drinkers gave Liquid Hop Chemistry, with its vibrant green and yellow coloured label a better overall taste rating. They also found it to be 30% more 'citrussy & fruity' tasting than Genius Loki, which had a warmer coloured label, showing that the label on the bottle exerted a significant influence on people's rating of the beer. In particular, the green and yellow label also led to significantly higher ratings in terms of taste quality and willingness to purchase, though interestingly the label had no impact on price estimate.